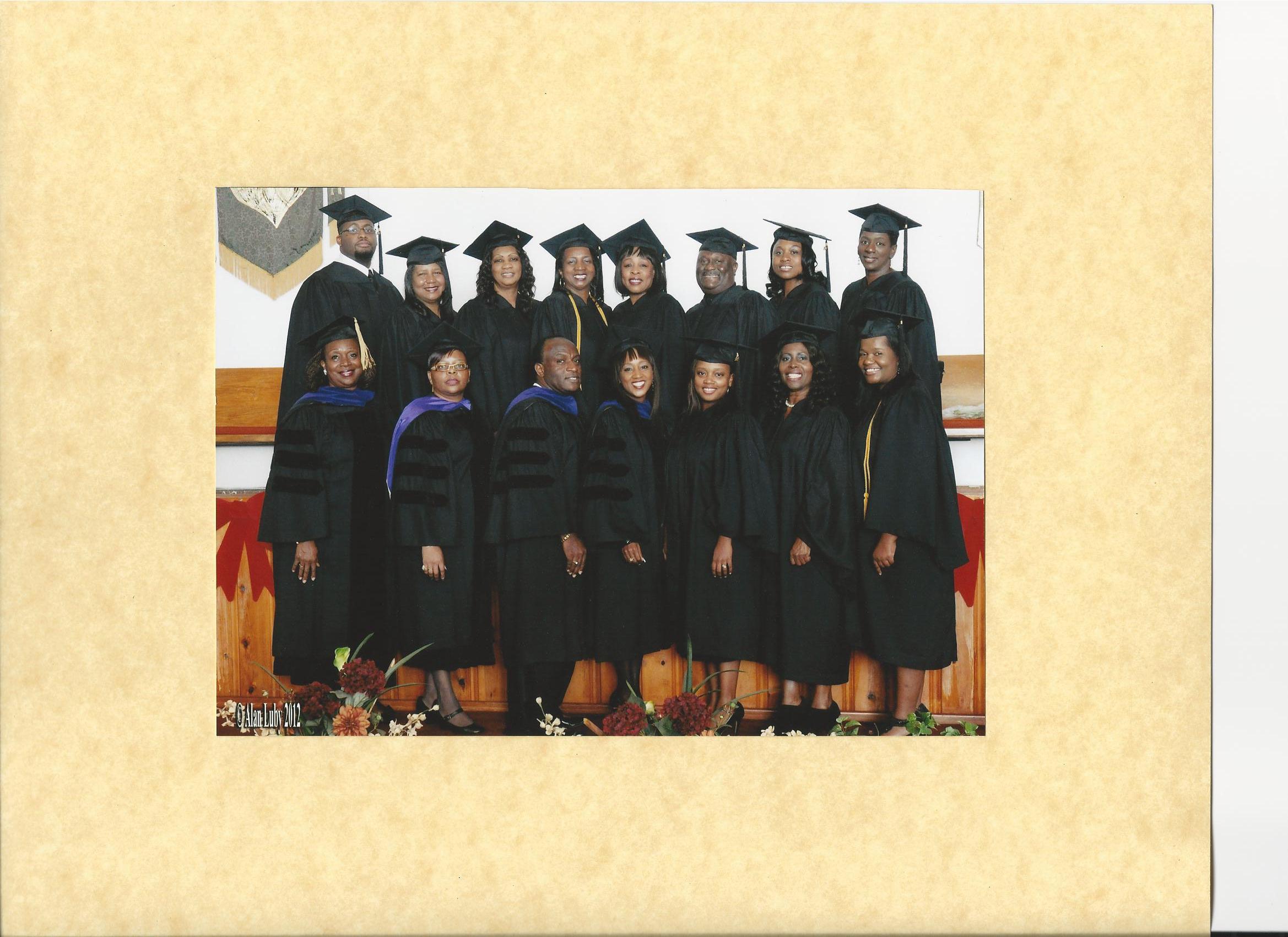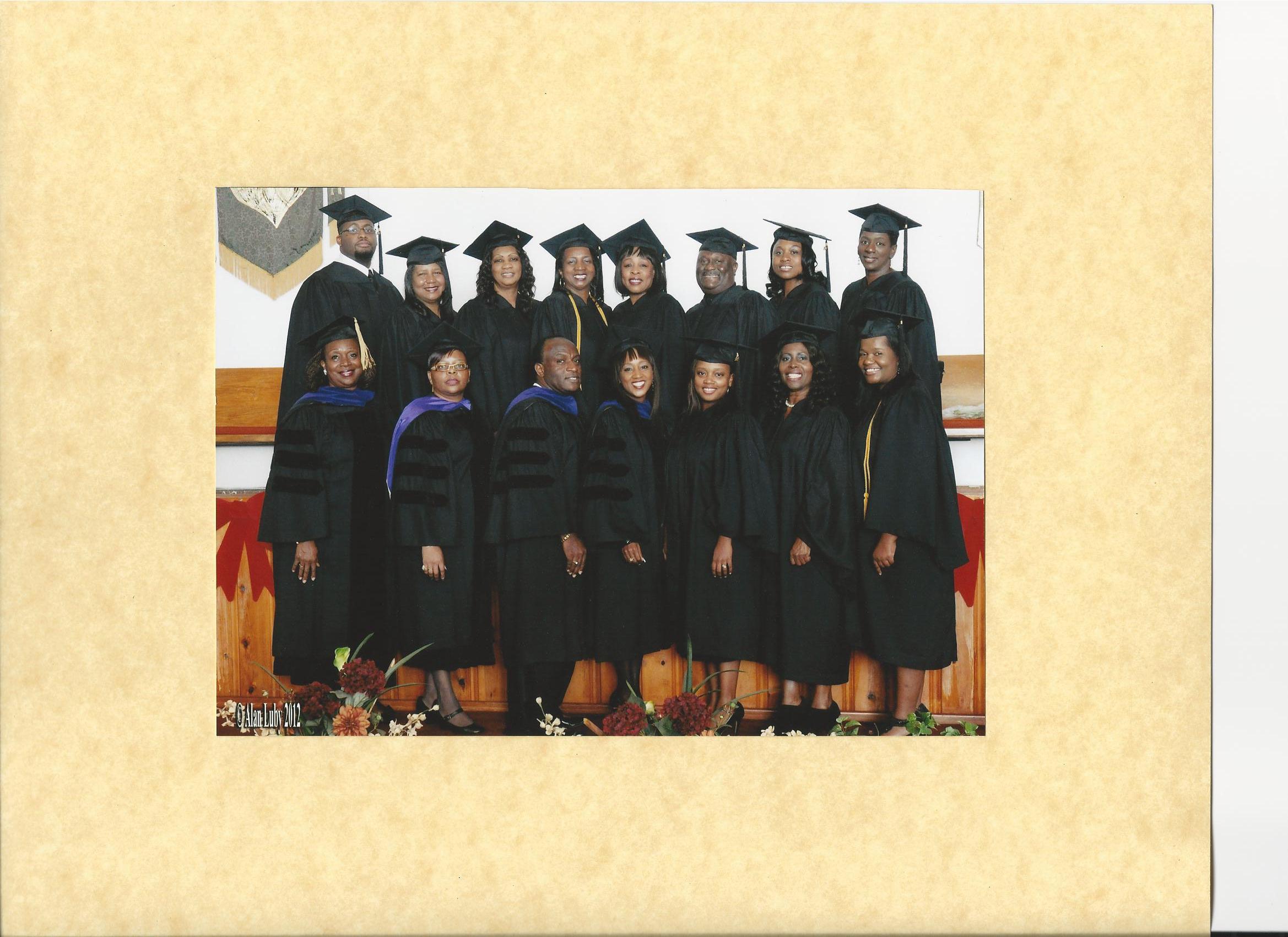 Congratulations to the FIRST graduating class of NDWC BIBLE COLLEGE!! WE LOVE YOU!!!! 
WE THANK GOD FOR YOU!!!!
Your Degree is closer than you think!
Scholars say that the first step is always the hardest, but we have made that first step easy. Get your feet wet by trying
just one course
at a time. This includes each individual course in the Associates of Arts level. When you find how easy
and enjoyable it is, the second step will be a breeze. These individual courses will be applied toward any degree you
pursue in the future. Before you know it, you have attained your degree. You could finish your degree this year!
For those of you who have already determined the degree that you are going to pursue, we have developed a com-
pre
hensive
program that is richly developed as well as being convenient. You can study at your own pace and according
to your own
schedule. Your degree is within your grasp!
Associate of Religious Arts
The A.R.A. is a 60 credit hour degree that serves as the first step toward the
Bachelor Degree
of Religious Arts and
Bachelor Degree of Theology
programs
or simply to provide an in-depth knowledge of the Bible.
Any of these lessons may be taken as a single course.
Prerequisites:
High school diploma or G.E.D.
Official transcripts (sealed, unopened) sent directly to NDWC reflecting any coursework completed at an approved
college, university or seminary.
Biblical Studies - 24 Credit Hours
Church History - 6 Credit Hours
Religious Christian Doctrine - 24 Credit Hours
Religious Christian Philosophy - 6 Credit Hours
New Student Orientation (RES 401) - (Non-Credit)
BIBLICAL STUDIES

BS

123

General Bible Knowledge

3

BS

223

Geological Ages

3

NT

103

The Epistles 1

3

NT

105

The Epistles 2

3

NT

123

Harmony of the Gospels

4

NT

223

Acts of the Apostles

4

OT

123

Major/Minor Prophets, History Between Testaments

4

---

Credit Hours:
AAll courses are three credit hours unless
otherwise noted. A GPA of 2.0 must be maintained. The specific courses

All courses are three credit hours unless otherwise noted. A GPA of 2.0 must be maintained.
The specific courses are
not listed in the order in which they must be taken.